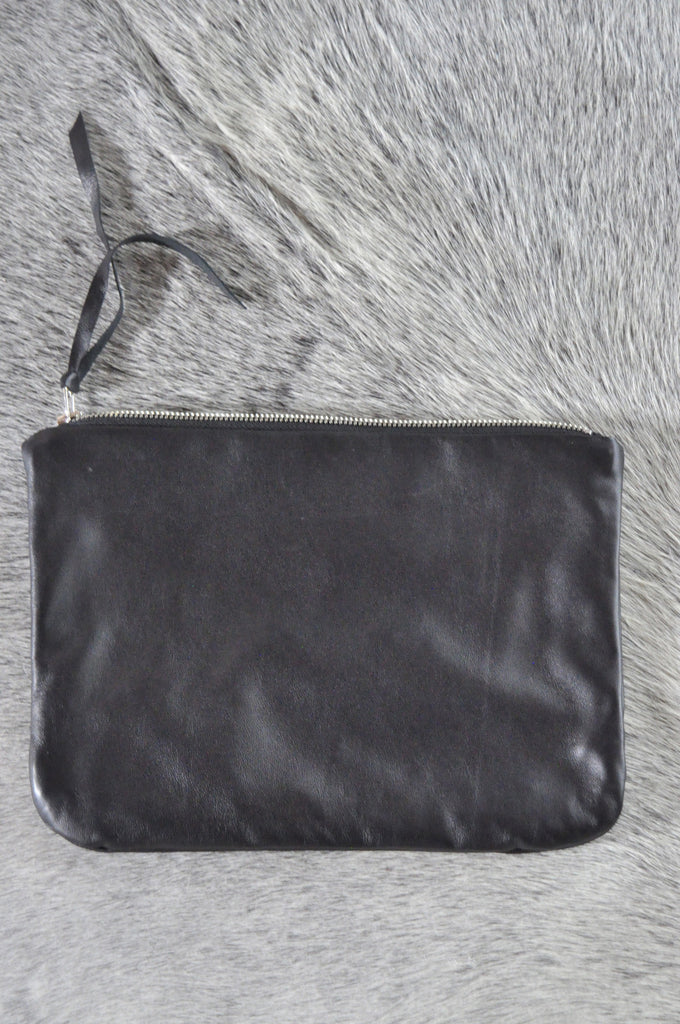 Clutch Me Gently - Black Black
This fabulous piece of goodness is made from a delightful soft Italian leather and lined with some fabulous red obi silk from Japan.
She is the perfect size and will fit your phone, keys and cards; and if you really want an iPad to fit in there- there's room inside for that too!
She measures 29cm x 21.5cm x 1cm.
I just love her.