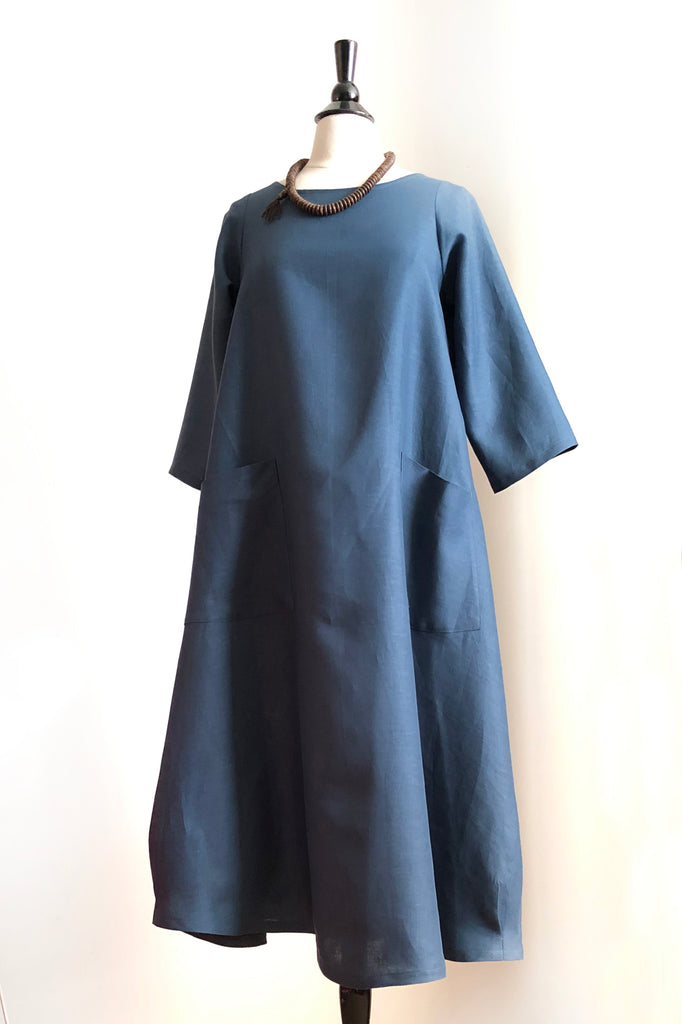 Garden Party Dress - ORGANIC Teal Linen
The most fabulous of pull over dresses there ever was.
A darling length and delightful pleats in her hem she is fun and sensible all at once, and her 3/4 length sleeve is style personified. A self bias bound neck line provides a gorgeous neck detail.
Her generous pockets are great for hands or essentials like trinkets and flowers.
Linen is grown without the use of fertilisers and pesticides making it one of the most eco, sustainable and ethical of fabrics. Linen is biodegradable, meaning that no nasty human made fibres will end up polluting our Earth. Linen is also one of the world's oldest fibres – it is a hard wearing, long lasting fabric that will provide you years of clothing joy.
OEKO-TEX Standard 100 certification ensures that the finished textile has been tested for harmful substances in human ecological terms. OEKO-TEX has globally standardised testing criteria and follows rigid independent testing.
To find out more about OEKO-TEX, visit their website here: https://www.oeko-tex.com/en/our-standards/standard-100-by-oeko-tex
Fabric is sourced from a supplier that values sustainability and the garment is ethically made by hand in Southern Tasmania.
The Garden Party is named after a darling friend who is Garden by name and party by nature.
We love her!