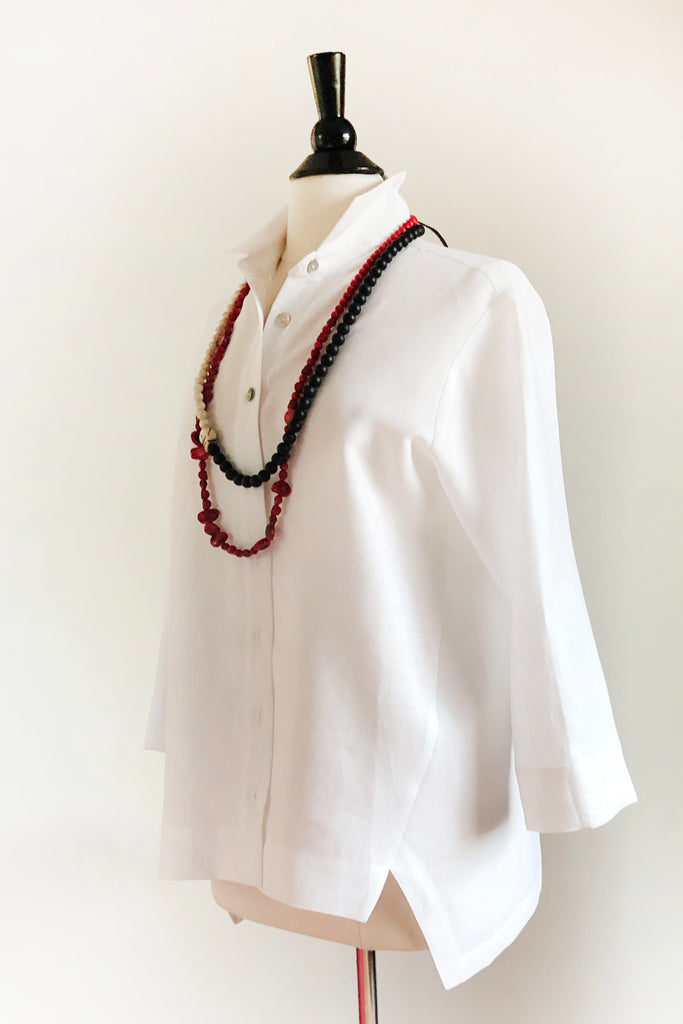 Adele Shirt - White Linen
Adele is one in a million.
A gorgeous classic white linen shirt, she will be with you always.  Adele is a beautiful loose fitting shirt made from the most divine white linen. She has shell buttons that button right through the front, a generously cut back and gorgeous collar that sits nicely down or can be popped for a little bit more omph.  Her sleeves have a delightful split and sit right on your wrist.
She is perfect for layering and makes a great shirt to wear over the Naomi top or a bikini on the beach - versatile much?
Linen is grown without the use of fertilisers and pesticides making it one of the most eco, sustainable and ethical of fabrics. Linen is biodegradable, meaning that no nasty human made fibres will end up polluting our Earth. Linen is also one of the world's oldest fibres – it is a hard wearing, long lasting fabric that will provide you years of clothing joy.
Fabric is sourced from a supplier that values sustainability and the garment is ethically made by hand in Southern Tasmania.
Size medium shown on model.
Sleeve length: 49 cm
Back length:  70cm 
Front length: 67cm
Adele knows what's what when it comes to loving, life and living.
20% of profits will be donated to Ovarian Cancer Research Foundation.