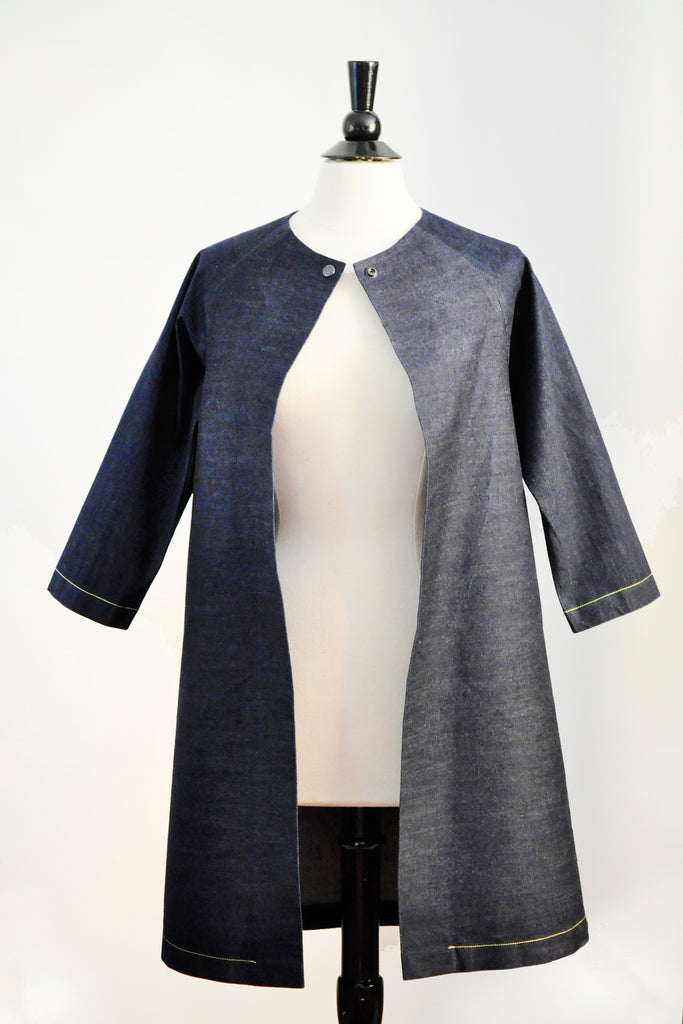 Alice Jacket - Denim
AVAILABLE AT SPACEBAR GALLERY HOBART.
This is Alice.
Take an adventure in Wonderland with Alice.
Made from a delicious German made, heavy weight dark blue denim, with subtle yellow undertones. She will soften with wear creating a piece that will be in your wardrobe for years and years.
She has a 3/4 length, raglan style sleeve, super in-seam pockets and some delightful  contrasting top stitching around the sleeve and bottom hems. She can be worn open or fastened around the neck with an all purpose bronze snap closure. 
Alice is designed and ethically made in Southern Tasmania.
"
Curiouser and curiouser!
"