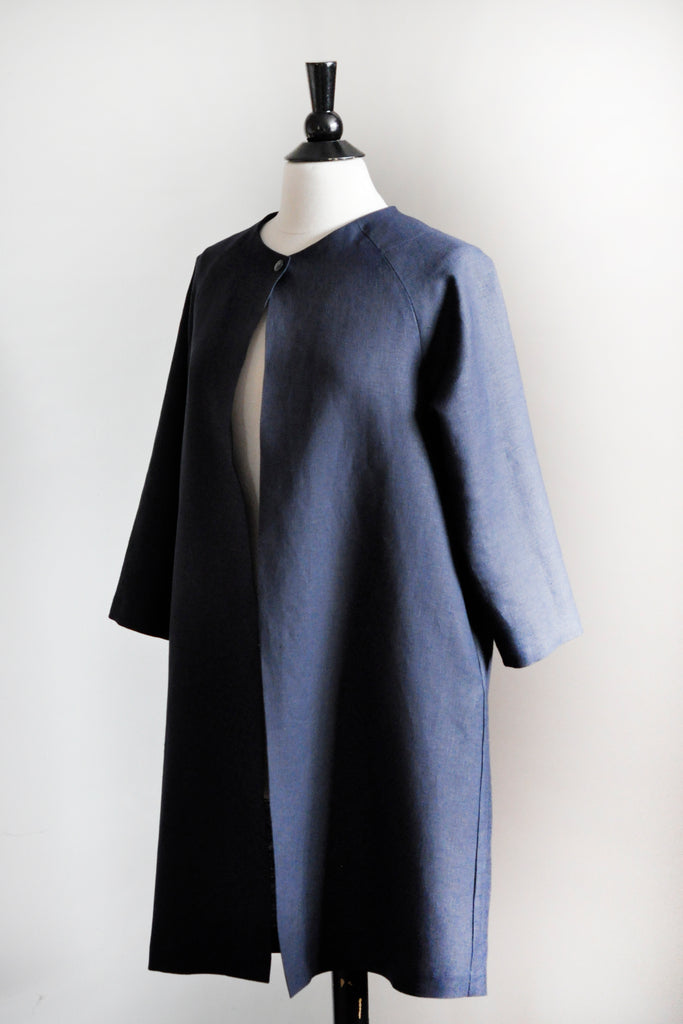 Alice Jacket - Linen
This is Alice.
Note: Navy linen is unavailable at the moment - you'll need to hang on until May before we can get our hands on any. In the mean time we have a delicious army green or bone colour for you to choose from.
Take an adventure in Wonderland with Alice.
Made from a delicious 265gsm heavy weight linen from Europe, she will soften with wear creating a piece that will be in your wardrobe for years and years.
She has a 3/4 length, raglan style sleeve, super in-seam pockets and some delightful top stitching around the sleeve and bottom hems. She can be worn open or fastened around the neck with an all purpose bronze snap closure. 
Fabric is sourced from a supplier that values sustainability and the garment is designed and ethically made by hand in Southern Tasmania.
"
Curiouser and curiouser!
"