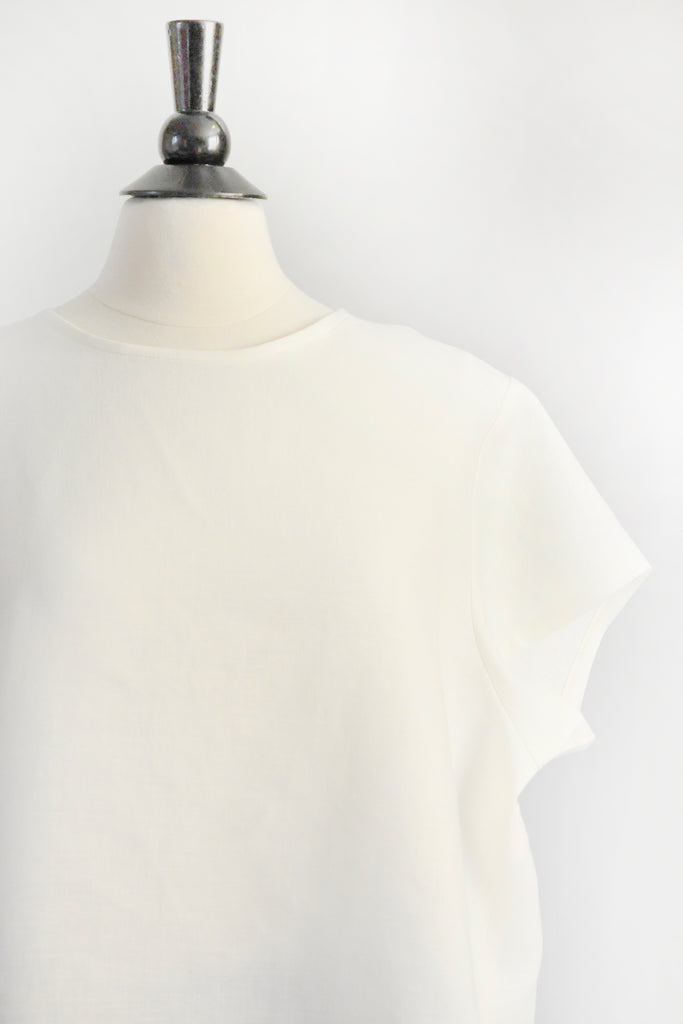 Lauren Top - White Linen
Lauren is a beautiful loose fitting top made from white linen. She has beautiful capped sleeves and a gorgeous hemline.
She is perfect for layering and in makes a great shirt to wear over long sleeved merino top or a bikini on the beach - versatile much?
Linen is grown without the use of fertilisers and pesticides making it one of the most eco, sustainable and ethical of fabrics. Linen is biodegradable, meaning that no nasty human made fibres will end up polluting our Earth. Linen is also one of the world's oldest fibres – it is a hard wearing, long lasting fabric that will provide you years of clothing joy.
Fabric is sourced from a supplier that values sustainability and the garment is ethically made by hand in Southern Tasmania.
 Size small shown on model.