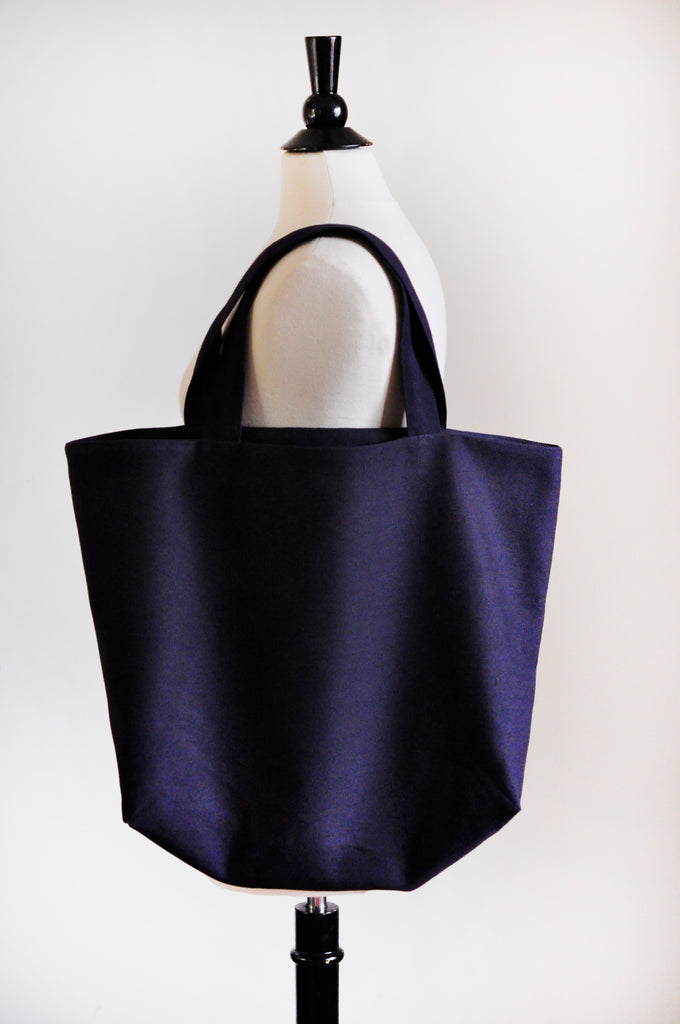 Rupert Big Linen Tote
Meet Rupert.
He's made from a beautiful heavy weight  linen/ cotton canvas in a handsome inky navy blue.
The perfect size for a head of lettuce and a bunch of carrots from the farmers market or change of clothes for the gym.
Bag: 38cm x 40cm x 16cm
Handles: 50cm
Linen is biodegradable, meaning that no nasty man made fibres will end up polluting our Earth. Linen is also one of the world's oldest fibres – it is a hard wearing, long lasting fabric that will provide you years of happy clothing joy.
Fabric is sourced from a supplier that values sustainability and the garment is ethically made by hand in Southern Tasmania.
Rupert is named after our chestnut friend who lives down the road.