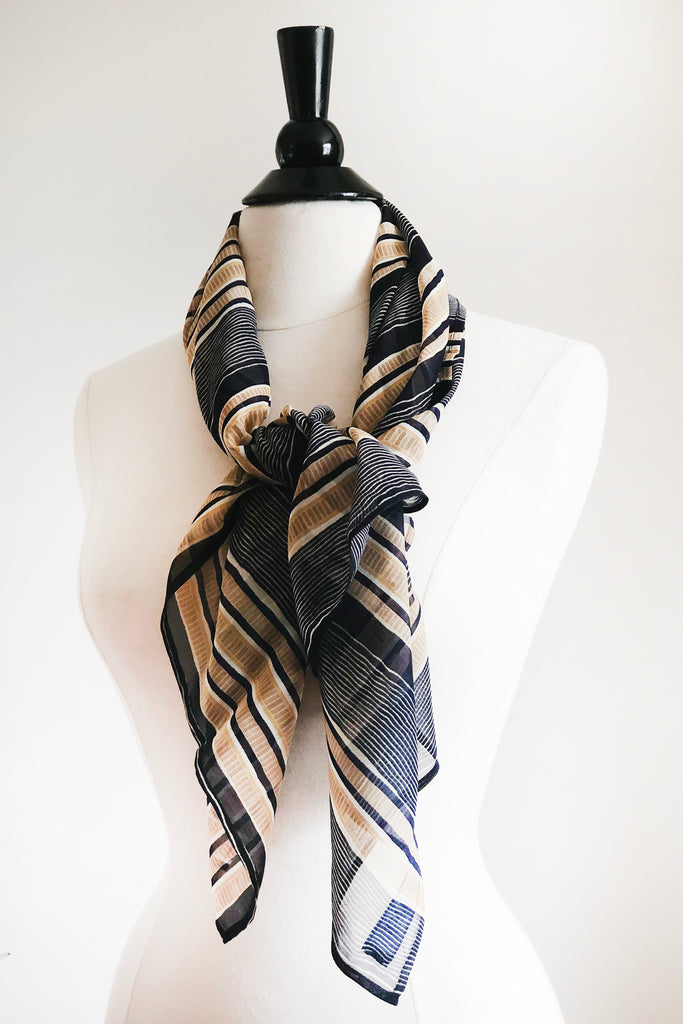 Drew Scarf - Japanese Silk and Cotton.
Say hello to Drew.
This darling scarf is gorgeousness you can wear.
Made from a deliciously sheer Japanese 90/10 silk/cotton blend she is oh so light and lush.
She measures 112cm X 79cm and features a double folded hem.
Tie her up, twist her around or wear her loose; her adaptability is impressive.
Make her yours before it's too late.